David McBride is the Australian military lawyer who blew the whistle on war crimes committed by Australian soldiers in Afghanistan. He leaked documents and information to the ABC, which published the story in what has come to be called The Afghan Files. The leaking of this information led to raids on ABC offices by Australian Federal Police. Most recently, an investigation by ABC's Four Corners program uncovered footage of what appeared to be Australian soldiers murdering unarmed civilians, adding further weight to the claims made by McBride. He is now facing charges that could carry a sentence of 50 years in prison for revealing the truth of what Australian troops are doing in Afghanistan. The Australian people have a right to know the truth and the brave stand by David McBride should be applauded and defended. 
We publish below an appeal and fundraiser by David McBride to help raise funds to fight this important legal battle.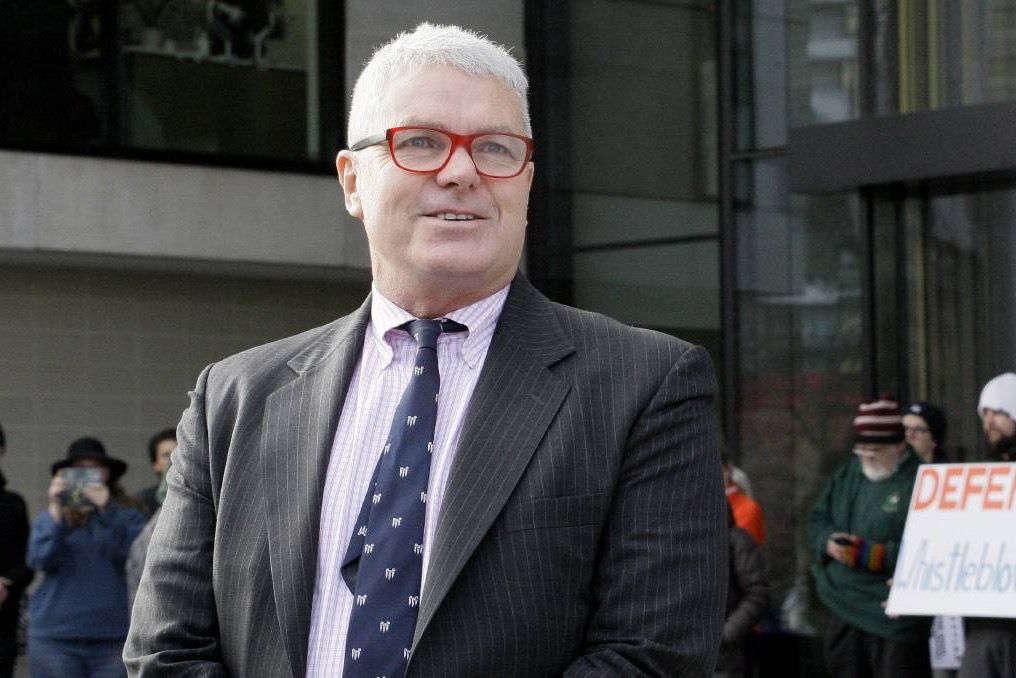 My name is David McBride. I am facing 50 years in prison for blowing the whistle on the Australian Defence Force's unethical, harmful and highly politicised leadership. As I continue to fight these unjust criminal charges, I am asking for your support to access expert legal representation.  
For the past 19 years, Australian troops have been fighting a war in Afghanistan. After all this time, there still seems to be no end in sight. In 2011 and 2013, I served in Afghanistan as a military lawyer to the Royal Australian Regiment and Australian Special Forces respectively. When I joined the Australian Defence Force, I swore an oath to fight for Australian values.
Over my two deployments, I became increasingly concerned that the war was dictated by politics rather than the best interests of Australians and Australian soldiers. I saw the government putting increased pressure on Australian soldiers, knowing that this pressure could risk their lives. I saw people in leadership avoiding tough decisions because their political careers were more important than people's lives.
More than 26,000 Australian soldiers have served in Afghanistan since the war started. I believe the lives and sacrifices our people in uniform make should never be taken for granted.
After learning that what I had seen was unfortunately widespread and systematic, I made an internal report in 2014. As I saw no real or effective action, I disclosed documents to the ABC in 2016.
Since being charged, I have had little choice but to represent myself. I believed that, in keeping with the values of our armed forces, I had to show staunch courage and face this battle alone, no matter the odds. I have since realised that this case represents something much bigger than my personal imprisonment. It represents the erosion of our democracy. It flies in the face of everything our armed forces are fighting for.
The Australian Government is using the catchall cry of 'national security' to take away our right to know what our government is doing and to remove their accountability to the people that elect them. Legislation is being used to threaten whistleblowers, lawyers and journalists with long jail sentences and hefty fines. Media organisations are being raided by the police.
Trying your best means asking for support when you need it. I would be very grateful if you made a contribution within your capacity to help fund this legal battle. You can also show support by sharing this campaign with your family and friends. 
My family and I are incredibly grateful for all the kindness and support.
Go to https://www.gofundme.com/f/50-years-in-jail-for-whistleblowing-on-the-adf to donate to David's fighting fund