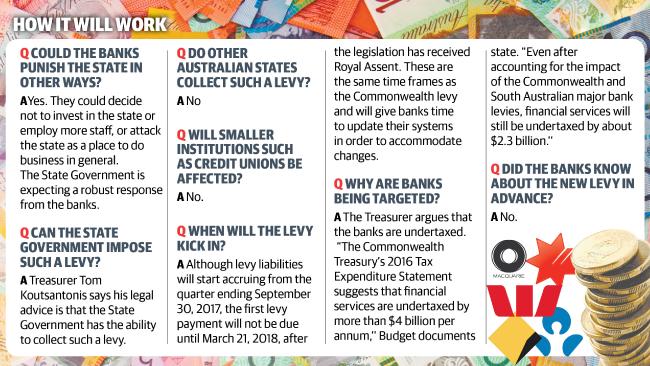 This article was a Spirit of Eureka leaflet handed out in Adelaide, during September.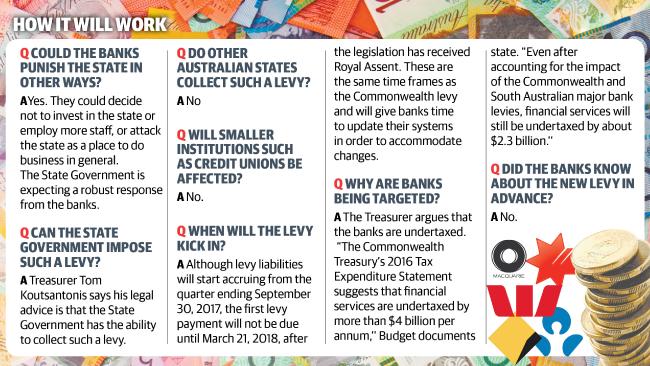 It's a fair question.
The proposed SA bank levy on five banks requires them to pay $36 in every $1,000,000 of profit.
Get it?  That's .0036 per cent.  It's obviously too much!
How can they pay their five CEOs a total of $45,000,000 per year at that rate?
Five Australian citizens paid $45 million per year.  They'd be on the bones of their backsides if they lost $36 from each million dollars of profits they rake in from the rest of us.
Apparently, there's a lot of community support for them.  It just shows what can be bought when you spend further millions on full page ads in the daily press and the suburban Messenger newspapers, as well as radio and TV advertising.
Yep, spend millions to scare the community away from a proposal that they lose $36 per million dollars of profits.
And then bankroll your mates in Business SA to run your own campaign.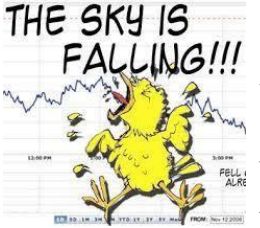 Business SA CEO Nigel McBride (left) says that the sky will fall down if the levy goes ahead.
Business SA is poised to unleash a new wave of propaganda – with financial support from the big five banks – against the massive budget measure.
He confirmed to online newspaper InDaily that all five major banks – the Commonwealth, National Australia Bank, Westpac, ANZ and Macquarie – and their industry body the Australian Bankers' Association had helped fund the campaign "indirectly and directly".
So let's praise the banks, not bury them.
Let's admire their skill in trapping so many of us in mysterious financial instruments that erode our savings and forgive them their sins in money laundering for criminals and terrorists.
Above all, let's stop this nonsense that they –  and their CEOs – can afford to put $36 out of ever $1,000,000 of profits back into our community.
Either that, or stand up and fight back.
Don't take their million-dollar misleading campaigns seriously.
Join together and make the banks pay!