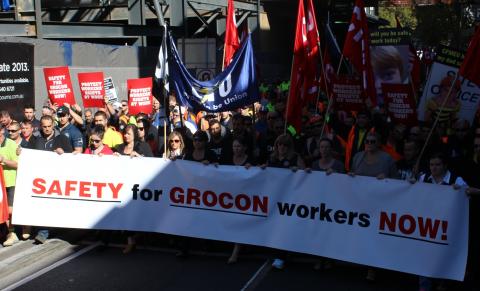 Melbourne, Tuesday April 30
Over 10,000 construction workers jammed city streets today to stand up for workplace safety.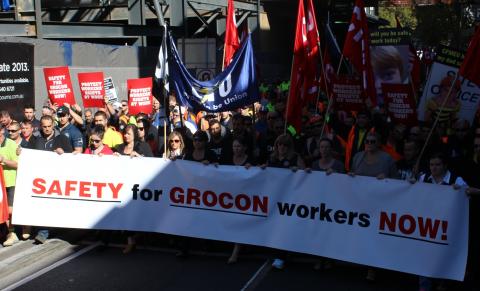 Their target was Grocon, the company that has had four people killed on its building sites already this year. The rally paused at the site of the Swanston St wall collapse, which killed Bridget and Alexander Jones and Marie Faith-Fiawoo, to observe a minute's silence.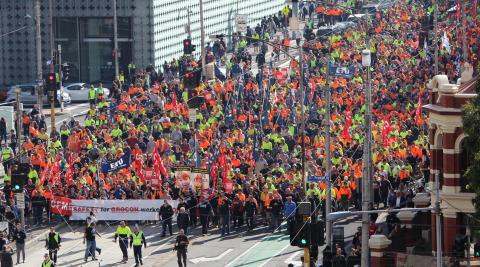 The large crowd stretched over several city blocks
This show of respect was repeated outside the Myer Emporium site on Lonsdale St where crane operator Bill Ramsay fell to his death in February.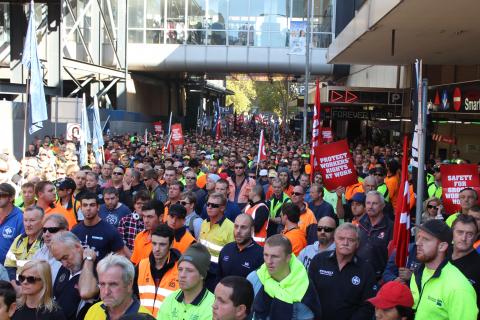 A minute's silence was observed outside Grocon's Myer Emporium site (above) and the site of the Swanston St wall collpase
The CFMEU and other construction unions have been in dispute with Grocon for some time over their attitude to safety. At the heart of the matter is the company's refusal to allow workers to elect their own safety representatives.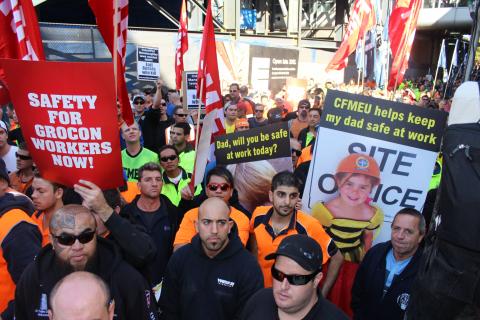 The mood of the crowd as it  snaked it's way through the CBD, stretching over many blocks, was one of quiet but steely determination. There wasn't a lot of shouting but there didn't need to be. The large numbers, swelled by fellow unions and our supporters, and the dignified way in which people carried themselves, spoke volumes.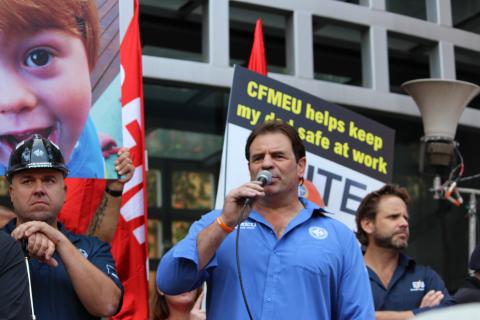 CFMEU Secretary John Setka spoke passionately about the need for a proper investigation of the Swanston St wall collapse and vowed to keep up pressure to make sure workers on Grocon sites have the same safety rights as everyone else.
The Herald-Sun, the Premier and employer groups had spent days warning workers off attending the march. They claimed it would be an insult and a political stunt.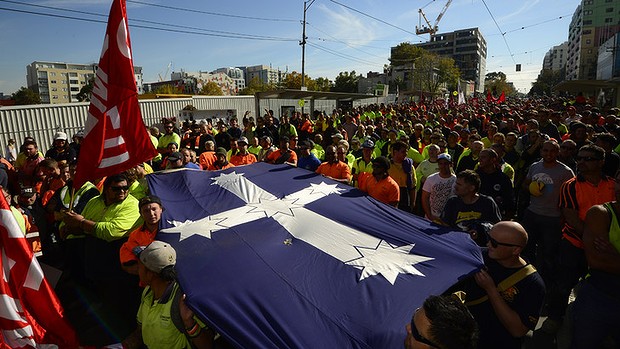 They couldn't have been more wrong.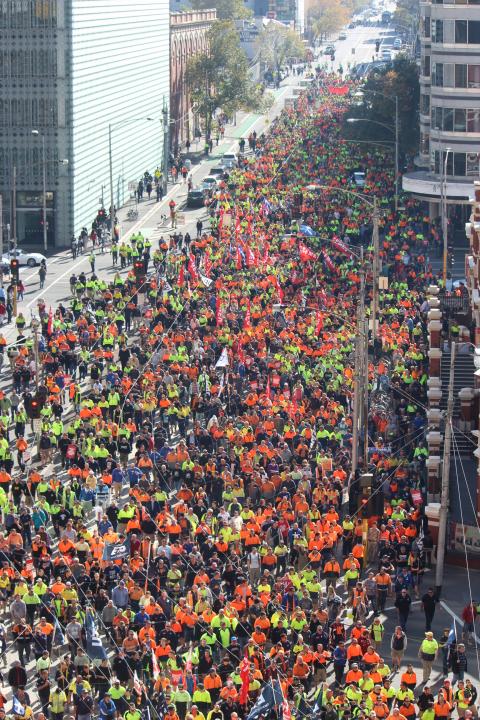 Awesome showing folks
Background on the Grocon dispute

http://www.youtube.com/watch?v=tC9kLUVwBZY