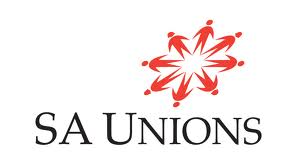 From SA Unions website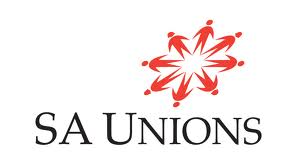 South Australia's peak union body says Holden should stick to its agreement on jobs or say no to the $50m promised as part of the State Government's assistance package for the carmaker.
SA Unions State Secretary, Janet Giles says if Holden won't hold up their end of the bargain and guarantee jobs, they should not be rewarded with more taxpayer's money.
"The SA Unions Executive met this morning and passed a unanimous resolution condemning General Motors Holden for their decision to cut jobs."
"We are now calling on the State Government to reassess its commitment to this company and redirect that planned $50m package of assistance to workers."
Ms Giles says unions want the money to be redirected to helping Holden workers who will lose their jobs.
"It should now be spent on up-skilling and retraining Holden workers so they can find jobs in other industries, and to go towards developing a sustainable manufacturing base for South Australia."
HOLDEN A SCHOCKING CORPORATE CITIZEN – LETS DOWN SOUTH AUSSIES
SA Unions says Holden should be forced to comply with the terms of the agreement it signed with the South Australian Government to protect jobs.
State Secretary, Janet Giles says the decision today to axe 400 jobs in SA – and 100 in Victoria – is a breach of faith with Australians who have supported the carmaker for decades.
"The union movement fully supported the package of assistance at the time it was announced, because we agreed it was an important move to secure South Australian jobs in manufacturing."
"But today's announcement is devastating news for those workers and their families."
"It will have ripple effects right across the South Australian manufacturing sector, which has already lost so many jobs in the past few years."
"Every South Australian will be shocked about this kind of corporate behaviour."
"Holden took money from South Australian taxpayers and then just tore up the agreement."
"Premier Weatherill must do what can he can to hold them to account."