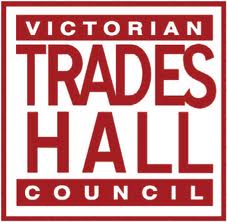 From Victorian Trades Hall Council website
By Brian Boyd, VTHC Secretary
Posted: 7 March 2013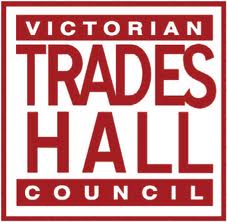 Victorian unions, many from the construction and manufacturing unions held a successful rally today in Melbourne over many Victorian employers rorting the federal Sec457 Visa-Program. Speakers highlighted how many overseas workers are ripped off and how local unemployed workers are being by-passed for work.
Victoria has seen over 35,000 jobs lost in construction and manufacturing alone, over the last year.
Meanwhile, the number of 457 visas in Australia has soared from 70,000 to 100,000 in the past two years.
Employers want to double the intake. Why? They say the 457 Visa Program is a crucial economic "shock absorber" and an "indicator of success"! This is code for paying less wages and entitlements, offering casual work versus full-time employment and by-passing training obligations for young workers, which would ease genuine skills shortages, in the first place.
The rorting has to stop.
The federal government must legislate to safeguard employment rights and hard-won wages and conditions.
Act now. Support the campaign against employer mis-use and abuse of 457 visas.