By Lindy Nolan, Spirit of Eureka NSW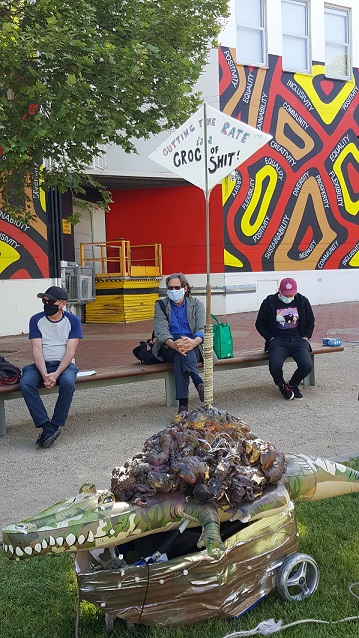 After three powerful months, the Australian Unemployed Workers Union (AUWU) has ended its strike against "mutual obligations" and cuts.
The strike bit, because it gave individual support and facts to those standing against lies and bullying by government and corporate agencies.
In turn, the AUWU grew to 29 branches countrywide, its Facebook pages awash with articulate and determined members and supporters. Their calls resonated far beyond the group.
One member slammed, "pointless busy work by job agencies. I've been advised to enrol in a literacy and numeracy course. But I topped my entire year in English four times."
A supporter used Roy Morgan polling to show around 20 unemployed for every job available, rising to 29 if underemployment is also included.
Cuts and obligations
In early August the message had got through. Michaelia Cash had nine paragraphs to rage in the Daily Telegraph, to counter the five slender paragraphs afforded the AUWU.
Nationwide protests geared up against the September 28 reintroduction of mutual obligation (MO) penalties and payments cuts to of $300 to $815 per fortnight. Other changes to income means' testing will also cut into payments.
MOs allows Centrelink, but more particularly private job agencies, to cause misery to unemployed workers.
At Wollongong, a local spokesperson put the AUWU demands: to keep Job Seeker at the current level; to end discrimination of the unemployed based on race and gender; provide housing support and, finally, ensure dignity for all unemployed workers.
The spokesperson said, "We are up against poverty for profit. Hundreds of millions have been made from JobSeeker as corporate providers get rich off our backs."
"It's not just an issue with Morrison. The problem is the system," he stated.
Calling it an "intergenerational fight", he said, "The longer we leave it the harder it will be. I believe we can win."
Billionaires urged to help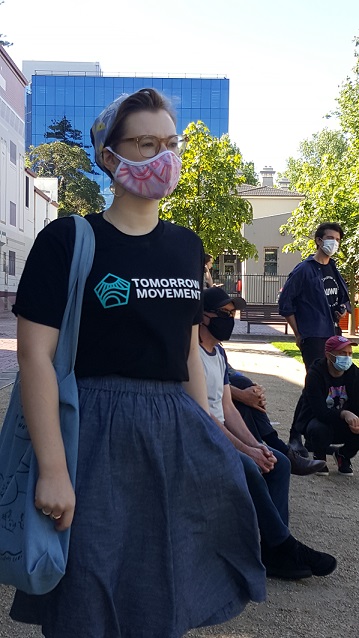 AUWU is in alliance with the Tomorrow Movement under the umbrella organisation, LIFE.
A Tomorrow Movement speaker pointed out there is no shortage of "work that needs to be done", like providing support workers for the disabled or more staff in nursing homes. 
"We can do better as a country," he said. "United we can fight back."
This call for solidarity echoed in every other speech, before the group dragged a crocodile on wheels across the road into Centrelink. The message was clear, "Mutual obligation is a croc of shit."
In a final message, tongue firmly in cheek, Australia's billionaires were urged to help out their country.
Contact AUWU branches here. https://unemployedworkersunion.com/find-local-branch/#act
***