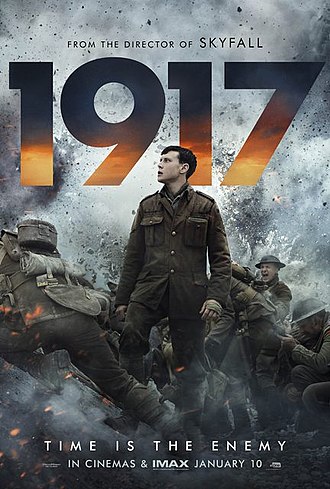 In January this year, Humphrey McQueen sent a Letter to the Editor for the Canberra Times who published his blistering criticism of the Film, 1917. It was published under the title, "A Silly Fable".
We republish it on the SoE website for our readers' consideration.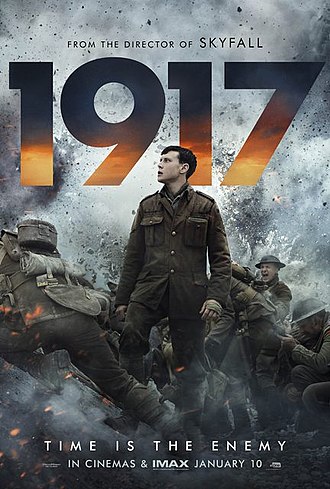 The Editor
The Canberra Times
1917 is the greatest load of codswallop I can recall in a lifetime of movie-going. The script is improbable when it is not impossible.
Its premise is nicked from Gallipoli.
It would not be worth mentioning except that it won at the Golden Globes and in contention for the Oscars.
Not to waste more of everyone's time than is necessary to expose this junk for what it is, I shall follow one thread.
The protagonist has come upon a farmhouse that has been deserted for quite a while. However, in the yard, he finds a pail of fresh milk.
The camera shoots to cow on a hill. We have to work out for ourselves that the cow has milked itself and put the cover on.
The discovery is just as well because the corporal has used up all the water in his canteen washing the dust out of his eyes after being buried alive before engaging in the film's first Video Game chase.
(What a pity he did not pour the water over Sam Mendes to wash the bulldust out of his eyes.)
So he fills the canteen but is not thirsty enough to drink any of it.
Which is just as well.
At the end of the next video game chase, he takes refuge in a basement.
There he is awakened by the touch of a woman's hand on his neck.
Don't panic: no love interest is involved.
Instead, she has a babe in arms.
Soldier boy immediately offers her all his rations. Despite his having been on the road for a day he has not eaten anything.
She says in French that the baby needs – you guessed it: 'milk'.
Fortunately, although neither can speak the other's language, they are able to read the subtitles.
Puzzlement vanishes from the solider when he remembers the milk.
I am not making this up.
1917 and Hollywood deserve each other.
If you want to watch a great war movie chase up The Captain (Der Hauptmann).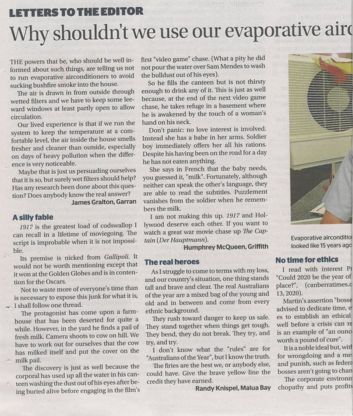 Humphrey McQueen
Australian Capital Territory