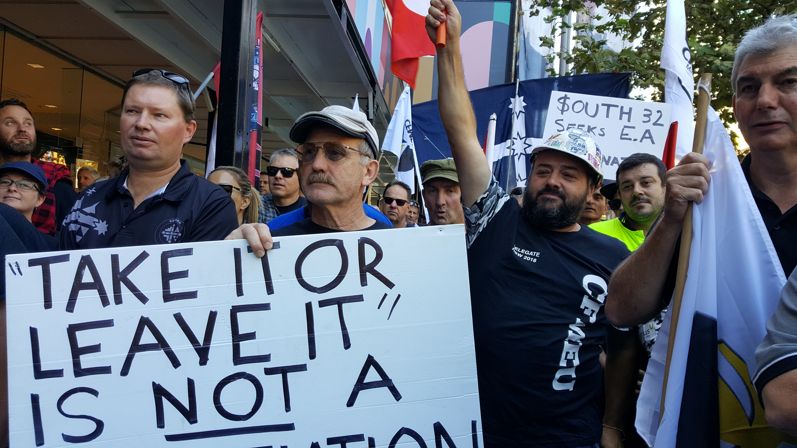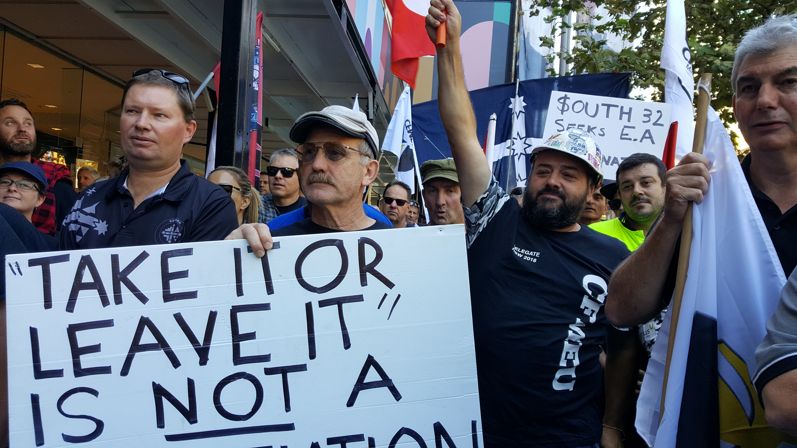 Who do you reckon is the worst Multinational Corporation operating in Australia? Spirit of Eureka NSW wants to know!
The Esso Longford strikers, CUB workers and Anti-Poverty Network have won the Spirit of Eureka Award in Victoria and South Australia, celebrating their stand against corporate bosses.
We want a twin award, calling out the crap that corporations get away with. 
We'd love your suggestions about the name of awards, categories, or even corporations deserving a prize, designs for the trophy – we'll publicise your suggestions on Facebook.
Exploitation of workers and farmers, shafting First Peoples, transport chaos, health and education rorts, skyrocketing prices and tax avoidance, wrecking the environment and war profiteers, all this and more.
We'd like initial feedback by Monday August 11. If it's a goer, nominations will open in September, and our judges will be announced in time for a run up event in October.
The blue and silver carpet will roll out on Friday December 6 Eureka Day for winners.
But we can't do it without your input!
Just send a quick email to aim.eureka@gmail.com or contact us via Facebook.