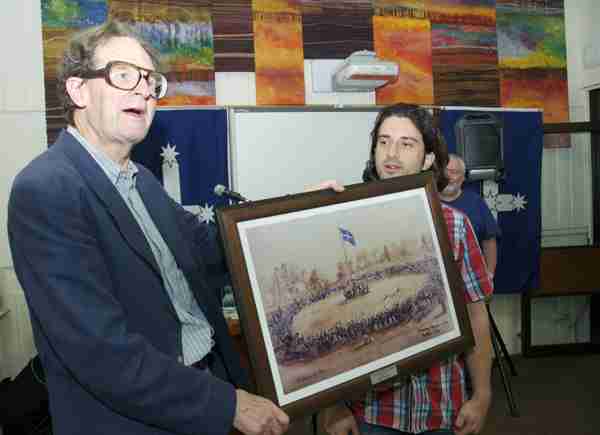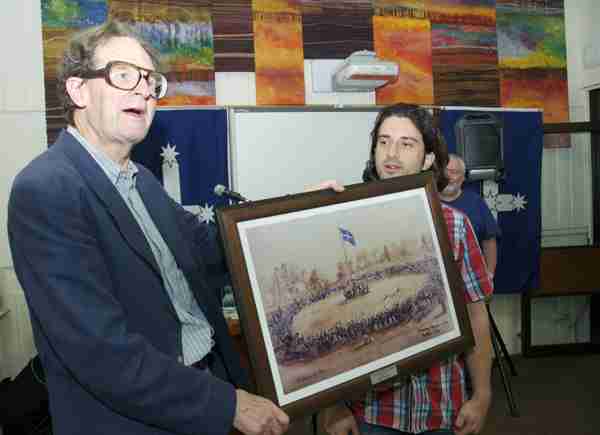 The South Australian 2014 Spirit of Eureka Award went to Pas Forgione. Below is an abridged version of the tribute given by Stephen Darley.
Pas Forgione is one of the most effective and empathetic political activists I have known – and I've known many. He does what a lot of the radical left doesn't do these days – he goes out to the working class areas and organises there, rather than stay in the 'safe zones' of the CBD and inner-city suburbs. And he is very well received there, he comes acrosss as the opposite of someone just out to 'use' people. He has been a major part in building up SIMPLA (Stop Income Management in Playford) to an excellent and much-needed group, and similarly with the Anti-Poverty Network.
 Pas has also overcome significant personal adversity, namely a very severe stutter – from wanting to "hide under coats" (in his own words)
ten years ago at the thoughyt of public speaking, to very directly and articulately addressing large demos (as witnessed myself at the August
March Adelaide rally).