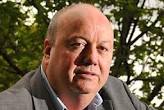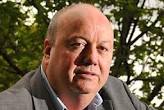 This article by Brian Boyd was posted on the Victorian Trades Hall Council website on 9th April, 2014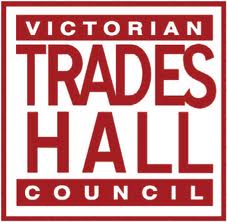 Today, the Abbott royal commission witch-hunt formally starts in Sydney. It is important that union members and the public in general understand the real purpose of this exercise, instigated politically by the federal government.
Two days ago, before commissioner Dyson Heydon began his hearings into "union governance", a spokesperson for the multi-billion dollar resources sector let loose with what his multi-national corporate sponsors really want and they don't want well-run, well-financed unions, operating under good governance principles – that's for sure!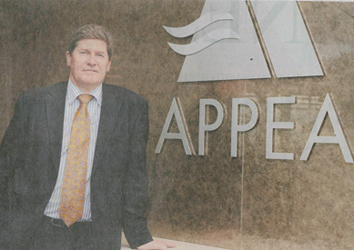 The Chief Executive of the Australian Petroleum Production and Exploration Association (APPEA), Mr David Byers, spelt it all out loud and clear. He called on the Abbott federal government to impose "urgent workplace reform." Byers said "lower costs" were the centre-piece for IR reform so that "global capital" can be attracted to build new plants or expand existing energy infrastructure.
The APPEA head said there was currently $180 billion worth of investment on the table. It turns out "lower costs" is code for less wages and conditions for resource sector workers. Mr Byers called for Tony Abbott to introduce "a new type of enterprise agreement." He said current EBA arrangements between contractors and miners were "driving up costs."
The whining was pathetic from the APPEA. Apparently unions on behalf of workers used earlier struck agreements as a "the floor for wages and conditions" when renegotiations for new agreements occurred! Shock! Horror! This process has been going on for a hundred years.
"You get this contrived ratcheting up of terms and conditions over time," Byers complained on the eve of his organisations national conference in Perth.
Mr Byers specifically wanted more limitations on right of entry of unions, an end of unions using previous agreements to be a starting point for new arrangements and an end to labour market testing for foreign workers coming in on 457 visas.
In recent times APPEA board chair Martin Ferguson (former federal ALP MP and former President of the ACTU) has singled out the MUA and the CFMEU for attack. Their crime fighting for decent wages and conditions for workers on major resource projects. They were disgusting attacks on two unions that work hard to represent their members and potential members.
This behaviour by Ferguson has been sustained for some time. Recently the West Australian Trades and Labour Council (Unions WA) and the Victorian Trades Hall Council (VTHC) have passed resolutions calling on the ALP to expel Martin Ferguson from the Party for his public union-bashing.
Recently, multi-billionaire mining magnate Ms Gina Rinehart has been exposed as misusing Sec 457 workers on her new project at Roy Hill WA. Some wages are reported to be as low as $18/hour! Is this the new "floor" the APPEA is aiming for?
We have seen a consistent assault on wage levels across the board since the Abbott government took over in Canberra in September 2013. Workers in the car industry, the fruit processing industry (SPC) and other industries have been blamed for job losses because they won reasonable wages overtime!
The FWBC/ ABCC 11 head Nigel Hadgkiss back in March called for agreement clauses allowing industry-wide Rostered Days Off (RDOs), weekend shutdowns and restrictions on subcontractors and labour hire to be "consigned to the past where they belong".
In a speech to the Victorian MBA on March 20, 2014, Hadgkiss said the prevalence of pattern bargaining in the sector constituted a "substantial impediment to productivity". Hadgkiss is a public service regulator. It is not his business to buy into what employers and unions negotiate over. Enterprise bargaining is about setting wages and conditions. The FWBC/ ABCC 11 is supporting the employers in their bid to reduce hard won rates of pay. His bias is, in itself, a rorting of the I.R. system!
The Truth behind Aussie Wage Levels
Back in February this year, when there were many thousands of job losses occurring, especially in the nations' manufacturing industries, Tony Abbott tried to turn the crisis onto the workers themselves!
It was a cynical, dastardly stunt.
But in the back of some newspapers, where the Business Pages lurk, some conservative journo's talk to the corporate sector "on the quiet.":
In THE AGE of MONDAY FEBRUARY 10, 2014, Ross Gittins reported under the heading – "the fiction of excessive wage growth":
"It's been two decades since we had reason to worry about excessive wage growth. This remains true despite cabinet ministers and some economists saying we have a problem.
"The structural reason we don't have to worry is the continuing effect of the Hawke-Keating government's micro-economic reforms – particularly the floating of the dollar, the removal of protection against imports, deregulation of many industries and the move from central wage-fixing to bargaining at the enterprise level.
"And if you take the danger level of economy-wide nominal wage growth to be 4 per cent (that is, the inflation-target mid-point of 2.5 per cent plus trend labour productivity improvement of 1.5 per cent), we're looking very restrained.
"The wage-price index never got out of hand even at the height of the resources boom, and by September its annual rate of increase had slowed to a terrifying 2.7 per cent. Not."
  Thursday 20/2/14
In THE AGE of THURSDAY 20 FEBRUARY, 2014 Peter Martin reported under the heading : "Wage growth very low, contrary to what government says":
"Don't believe what you've heard. Wages are barely climbing. The Bureau of Statistics compiles the only reliable measure and it came out on Wednesday (19 February 2014).
"In the year to December 31, the bureau's wage price index climbed 2.6 per cent. That's less than inflation – which is 2.7 per cent."
On the same day in THE HEARALD SUN of THURSDAY 20 FEBRUARY 2014, in the BUSINESS section, under the heading – "Wages growing at slowest rate since 1997" it is reported":
"It is becoming increasingly tough to land a job, but securing a pay rise seems just as difficult, with wages growing at their weakest pace for more than 15 years."
Three days later in THE AGE of the 23 FEBRUARY 2014, under the heading: "Coalition off target on wage cost fears", Ben Schneiders reported:
"Australia, we are told, faces a re-run of the industrial woes of the early 1980's. Spiralling wages, rising unemployment, strikes and excessive union power.
"Yet, the reality of what is happening in workplaces now is far removed from that earlier era.
"In the case of SPC Ardmona, as The Age revealed last week, it went even further than just words.
"Publicly, Abbott described the food processor's workplace agreement as "extraordinary." The private message from the government to the company's chief executive was this: If you want a $25million subsidy you need to put workers on the award and off their union-negotiated agreement.
"Production workers on around $50,000 a year would have been put on pay of $33,000, a smidgen above the minimum wage. A brutal reduction in their standard of living.
"But how real is this crisis? There is little evidence there is one.
"Labour productivity is improving. Last financial year it rose 2.2 per cent, the fastest growth in 11 years, while Australian workers generate a good deal more output per hour than the average of other developed countries.
"Bolshie unions do exist in some pockets of the economy, such as parts of construction and mining, and exact high wages for their members.
"But unions, as a whole, have rarely been weaker. They represent one in eight private-sector workers, a fraction of what they did a generation ago.
"Industrial action is near historic lows and down dramatically from just a few decades ago. In 1992, nearly 1 million days were lost to industrial action. Last year it was a little over 200,000 days. Hardly an outbreak of militancy."
The next day in The Age, Monday February 24 2014, Ross Gittins reported under the heading:
"Abbott's anti-union push: the truth":
"If you were a conspiracy theorist it would be easy to see Tony Abbott's actions against unions revealing his true dastardly intentions despite all his soothing statements before the election.
"But I see it just as standard Coalition behaviour, motivated  more by a search for political advantage than by a desire to free the economy from the scourge of unionism.
"This is not to imply there is no corruption in the union movement. There is, just as there is among businesses – and politicians, for that matter. Just how widespread corruption is in the union movement is hard to know and the royal commission is unlikely to tell us though you can be sure that relatively few instances it uncovers will be highly publicised."
*****************************
Clearly big business and their politicians are treating Australian workers with contempt, when you venture behind the front page headlines.
The Royal Commission needs to be seen in the wider political and economic context. It also needs to be seen in the broader activities of the corporate sector – where corruption and bribery is in the millions of dollars every day – more on that later.