For a Just, Sovereign and Democratic Australia.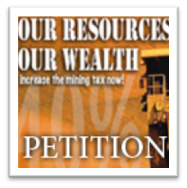 The Spirit of Eureka Committee was established in the lead up to the 150th anniversary of the Eureka Stockade in 2004, to give a strong and united voice to the current struggles of Australia's working people.
The Spirit of Eureka draws on the continuity and relevance of this important event in the history of Australia to present day endeavours and struggles for justice, democracy and sovereignty.
The Eureka rebellion laid the foundations for Australia's continuing social, industrial and political struggles. It was advanced for its time and represents an important fighting tradition that continues to inspire our fight today.