by Spirit of Eureka – National
The ALP has a track record of raising people's expectations when winning elections only to dash their hopes when governing. This 2023 budget betrayed the battlers who voted for Labor with the promise that the vulnerable would not be left behind.
The Albanese Labor government still chooses to continue giving charity to fossil fuel corporations and wealthy property investors, buying nuclear submarines, persisting with Stage 3 Tax Cuts whilst at the same time increasing student debt by $6 billion, cutting the NDIS, and leaving the vulnerable to live below the poverty line in the midst of a deteriorating cost of living crisis.
Labor's Budget is keeping the vulnerable in poverty with its paltry $2.85 a day extra for those on Jobseeker and $1.12 a day increase to the Commonwealth Rent Assistance. This is just plain tokenism by the Albanese Labor government when everyday costs and rents are skyrocketing. They should be enforcing a freeze on rent increases, wiping out student debt and raising income support well above the poverty line.
Labor ought to be taxing those who are responsible for pushing up prices and scoring huge profits, namely the energy corporations, the big banks, giant mining companies, etc instead of forcing millions of people to choose between putting food on the table, paying the rent, or not going to the doctor because they can't afford it. These corporations, which  are mainly foreign multinationals, evade paying tax through profit shifting and other deduction scams, creating a huge sovereign loss to our nation's people.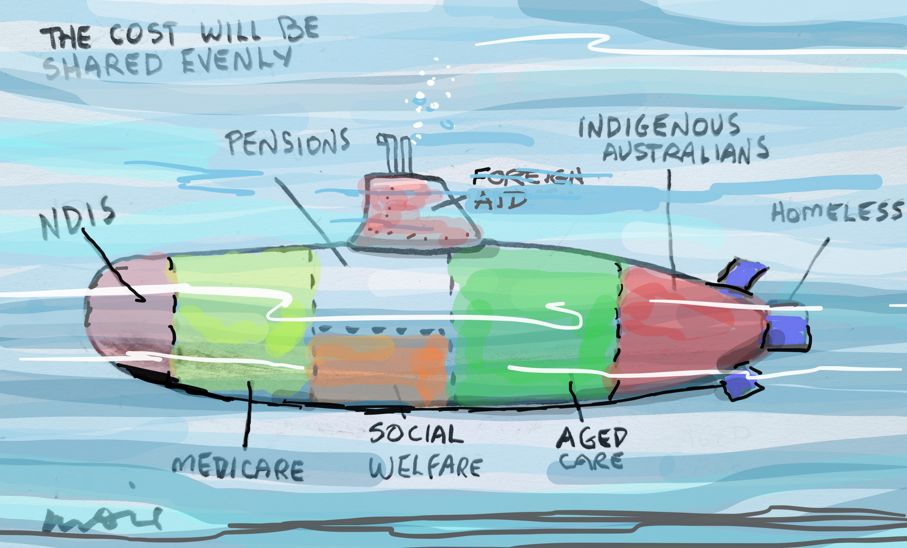 Make the Rich Pay! Tax the Multinationals!