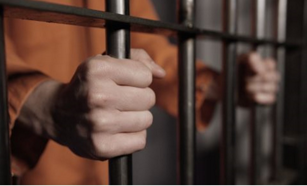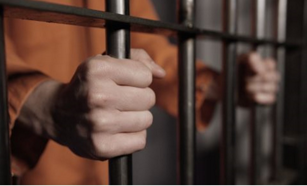 This event marks the anniversary of the riots that saw Bathurst Gaol in NSW burn to the ground. These events initiated a struggle for change, implemented by the Nagle Royal Commission.
Spirit of Eureka's event mirrors another, with permission to allow sharing and public invitations, by Jailing Truths Exposed, a 12,000-strong private group that shares the voices of prisoners and their loved ones.
February 3 marks nearly fifty years since the struggles and riots that saw Bathurst Gaol burn. Even beyond Bathurst, underlying prisoner organisation, led to the outburst. The response was the NSW Nagle Royal Commission's exposure of systematically organised violence and injustice against prisoners. Resistance ensured that its recommendations ameliorated some previously commonplace breeches of prisoners' human rights.
Gone are the lines of weapon-wielding guards that formerly bashed many arriving prisoners at places like NSW's Grafton Gaol. Torture and brutality are now more subtle, but crueler. Don Dale's recommendations against the torture of children in prison remain unimplemented, and the centre is expanded instead of closing. Deaths in custody remain high and prison rates are higher than ever.
Prisoners say the Covid response has unleashed new horrors, worse than they have ever experienced.
The February 3 Day of Action for Prisoners is part of a move to build a national network of all groups and key individuals working to support, organise and give hope to prisoners.
The punitive system has reverted and is now as brutal as it was in 1974.
Spirit of Eureka is one of a number of organisations sponsoring Thursday's online forum.
Speakers
Thalia Anthony is a Professor of Law at the University of Technology Sydney and Deadly Connections' board member.
Gomeroi woman Gwenda Stanley is a prisons activist and Aboriginal Tent Embassy Ambassador for its 50th Anniversary.
Kenneth Robertson started his incarceration cycle young. He has experienced many of the horrors and wants to speak out for inmates.
Brett Collins is Justice Action's Coordinator which is presently before the Supreme Court trying to force Corrective Services to release prisoners at risk of contracting COVID. He is a long-time prisoner activist, who served ten years of a seventeen-year sentence during the period of the Bathurst riot.
https://us02web.zoom.us/meeting/register/tZUuc-CtrTgiHtRngmoAL4FWt5Du53kXCZ96
Register in advance for this meeting by copying this Zoom link:
After registering, you will receive a confirmation email containing information about joining the meeting.