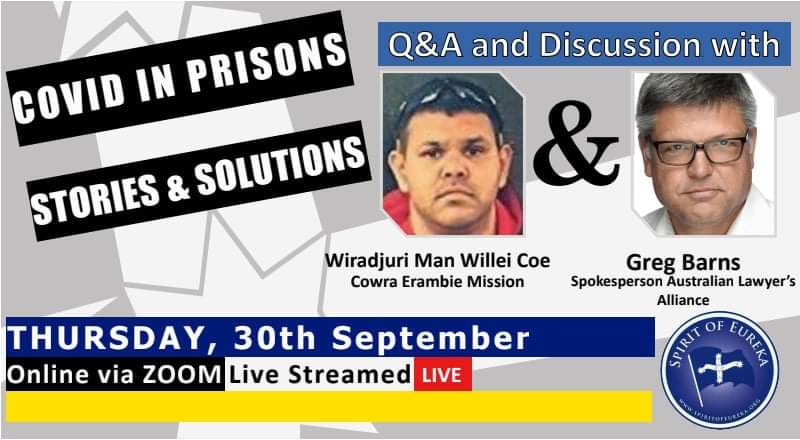 Register in advance for this Zoom!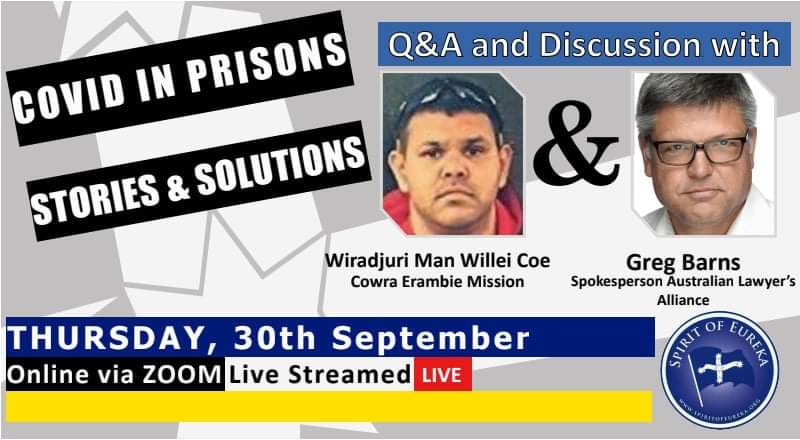 Simple solutions could have protected Australia's dangerously increasing prison population. Instead, there's lockdown for 23 hours a day. This includes many prisoners on minor charges or remand before trial.
Willei Coe is a Wiradjuri man from Cowra Erambie mission. He stands for Aboriginal rights and represents the Aboriginal Tent Embassy. His father Billy Craigie was one of the four men who started the Embassy. He will confront the billion-dollar industry destroying Aboriginal Peoples' lives in prisons, how this is playing out during Covid, plus the struggle to reverse this disaster both in prisons and more widely in communities.
Greg Barns is a barrister and media representative of Australian Lawyers Alliance, and the Prisoners Legal Alliance and Prison Action and Reform Group Inc. His outspoken and common sense demands for prisons since the rise of Covid have resonated widely through the media and community.
Prisoners are locked away from the world. Let's break those walls of silence!
Extra time for Q&A with speakers.