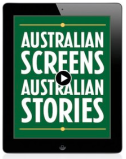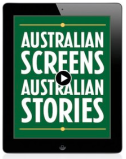 The Australian screen production industry has launched a new campaign to protect 'Australian Screens, Australian Stories'.
They are justifiably opposing Minister Conroy's sweeping regressive changes to local content sub-quotas for Australian TV drama, children's and documentary programming.
The campaign urges Australians to get behind Australian artists and support "meaningful local content regulation."
Take Action!
Follow this link
to the
Australian Writers Guild
website to sign the online petition and download a postcard to send to your local MP.
Please support this important campaign to protect Australia's cultural independence!