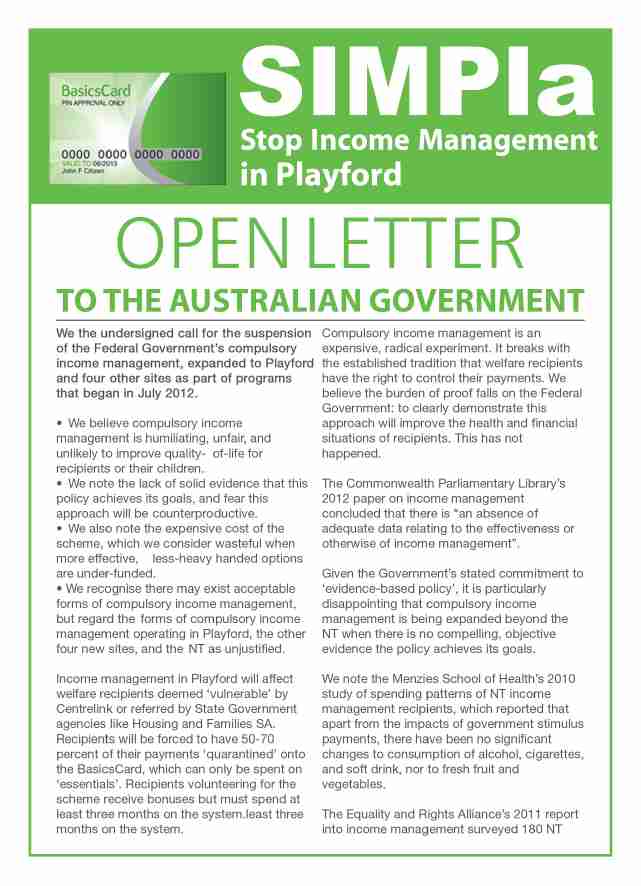 In the Adelaide suburb of Elizabeth, the Stop Income Management in Playford (SIMPla) group have been campaigning against the implementation of one of the measures introduced by the Northern territory Intervention, Income Management into metropolitan sites around Australia.
Recently activists involved in the campaign have been working on collecting signatories to send an open letter to the Australian Government, and the response from the Elizabeth community has been good so far.
SIMPla has had supporters at community events recently leafleting, and have received a generally great response, except from Local MP Nick Champion!
If you would like to get involved with this, please contact Ben on 0400 878 322 or email stopincomemanagementplayford@gmail.com